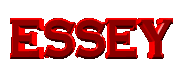 Highland Dress
Mary has, since taking over the running of the shop from her father, established Essey as an internationally renowned supplier of the finest quality kilts and highland regalia. The cloth she uses in her creations is of the highest grade and the workmanship of her garments is simply second to none. Mary and Elizabeth, Essey's kiltmaker, have supplied some of the world's leading fashion houses with kilts in various types of patterns, cloths, weaves and designs. While Essey specialises in traditional kilt and plaid couture Mary and Elizabeth supply to the country's most famous avant garde designer. Essey made kilts have appeared on catwalks all over the world and on the rich and famous. In addition to Mary's quality goods and services, her truly competitive prices and her own personal joie de vivre are what maintains her reputation with the people in the know. While much of Essey's business is trade Mary welcomes individual orders from the public. With Essey's dedication to maintain the highest quality at the keenest prices satisfaction is always guaranteed.
An Essey creation on the street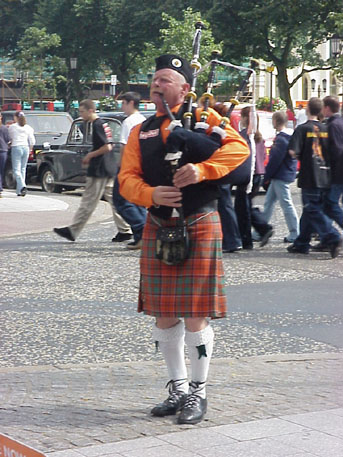 This kilt was made for a corporate client.
The tartan seen here is Grant and is made from the finest 16 ounce Worsted wool.
Essey kilts come in various weights of cloth from the heavy weight 16 ounce to a medium weight 13 ounce for men. Women's skilrt kilts come in finer, lightweight cloth. The traditional day wear filibeg (from the Scottish Gaelic feileadh meaning kilt and beag meaning short) as seen above sits better at the heavier weight and distinguishes the kilt from a skirt. Mary will offer advice on what cloth will suit you depending on the expected use of the garment.
The following is offered as a sample of Essey highland regalia. Prices are intimated where Mary invites you to compare her prices with competitors offering similar quality items. Prices quoted are in Pounds Sterling.
| | | |
| --- | --- | --- |
| Kilts made to order in your choice of cloth weight and tartan | from | 175.00 |
| Prince Charlie tailcoat with matching waistcoat in wool barathea | from | 175.00 |
| Ghillie Brogues (all leather) | from | 46.00 |
| Hats (Glengarry & Balmoral) | from | 28.00 |
| Hat accessories (Hackles, etc.) | from | 2.50 |
| Sporrans and pouches ... from the sublime to ... see below .... | from | 25.00 |
| Inverness Capes (it does rain in the highlands!) | from | 28.00 |
| Hose (100% wool) ... these can be hand knitted on request | from | 10.00 |
| Dirks and Skean Dhus (in various sizes and finishes) | from | 40.00 |
Ties made to order
Clan badges, brooches, belts and belt buckles, etc.
Underwear ....... Mary does not sell it because the rumours are all true!
Below are some some snaps of Mary's wee highland retreat and her wee bits o' smachrie!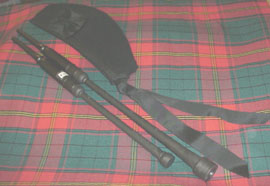 A Glengarry and some chanters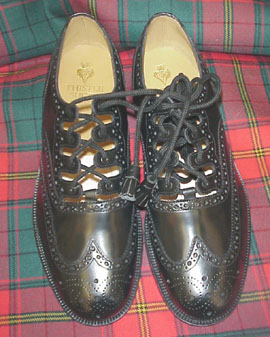 Ghillie Brogues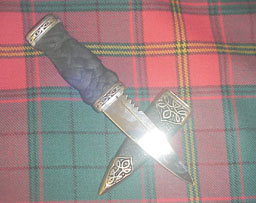 A very sharp and shiney Skean Dhu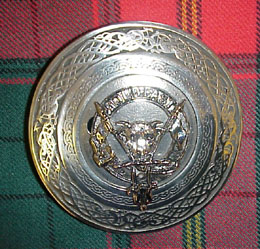 Badge with Celtic knotwork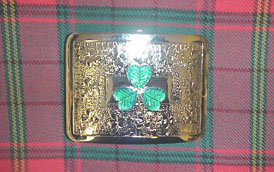 Keep your kilt up and show that you are Ulster Scots!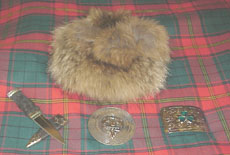 Lordy, what a sporran!- Mary does like the avant garde
highland outfits pipe band supplies flute and accordion supplies